All issues
Autumn 2021
Summer 2021
Spring 2021
Autumn 2020
Summer 2020
All articles
Alumni
Editorial
Feature
News
Obituary
Support
Updates
Video feature
WELCOME TO UPBEAT
AUTUMN 2021 ISSUE
RCM Director Professor Colin Lawson introduces our latest digital edition of Upbeat magazine.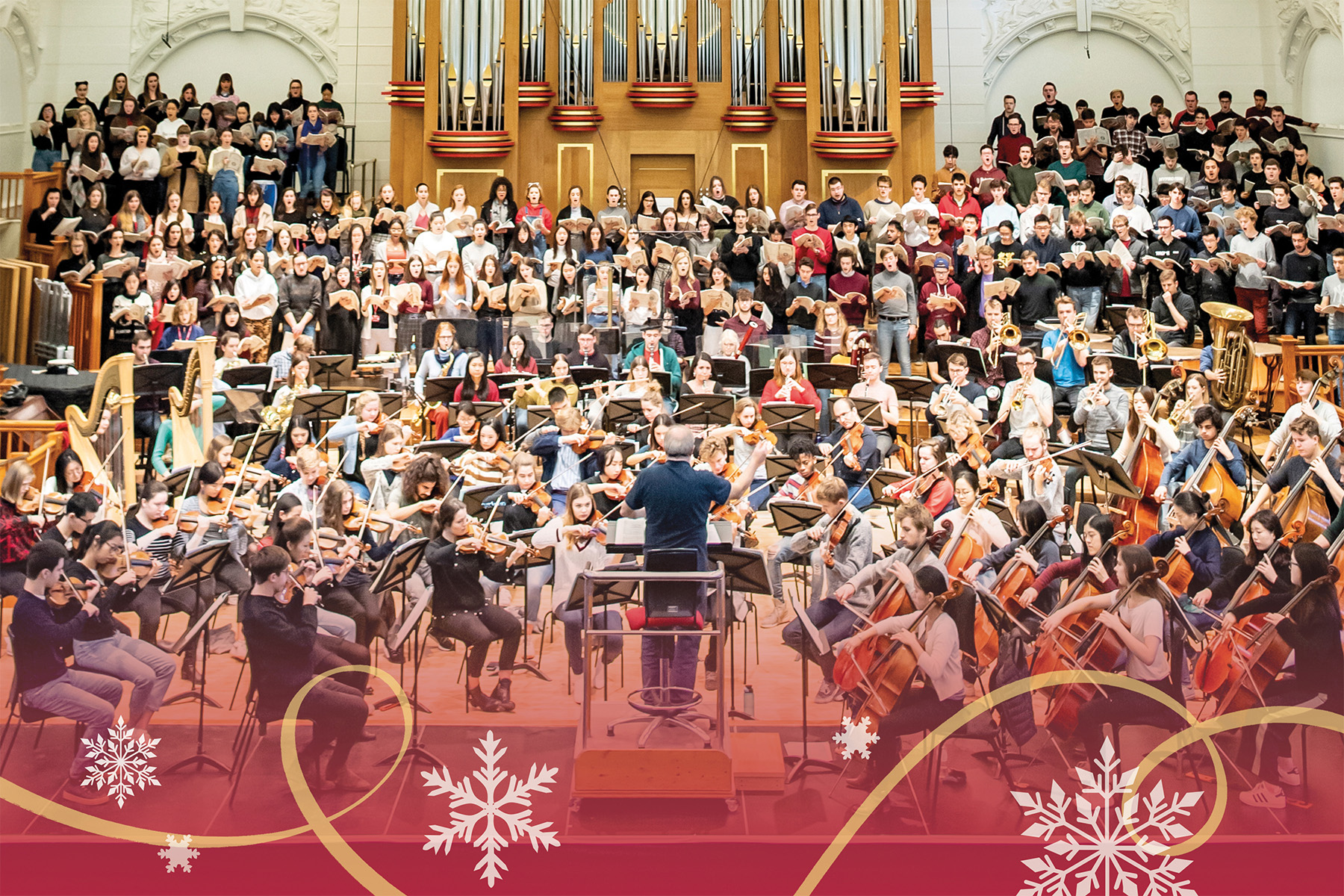 The Royal College of Music is delighted to have been selected to take part in the Big Give Christmas Challenge, the UK's biggest match funding campaign, for the eleventh year.
Take a tour of the RCM Museum's new galleries and explore its musical treasures with Professor Gabriele Rossi Rognoni.
With the More Music development of the Royal College of Music campus now complete, we introduce you to some of the RCM's new venues and facilities.
We speak to our Chairman of the Estates Committee about his love of music and his role in the More Music redevelopment.
Learn more about the Royal College of Music's pioneering Junior Department, which prepares young people for musical life in the 21st century.
RCM Director of Development and Alumni Engagement, Lily Harriss, speaks to Mona and Victor Dahdaleh about their gift of £25,000 to the RCM Scholarships Fund.
The latest news and social media posts from our students, including competition success and industry appointments.
News, stories and updates from RCM staff, including changes to professorial staff and new appointments.
The latest from our global community of alumni, including new releases, high-profile performances and appointments in the industry.
Thank you to our supporters for their generosity.